Antique glass insulators are a low cost but very popular collectible that come in a myriad of fun shapes and colors. They're easy to find, and make a colorful, decorative display in your home, office, or business.
Keep reading »
Browse Topics in Antique Tools and Hardware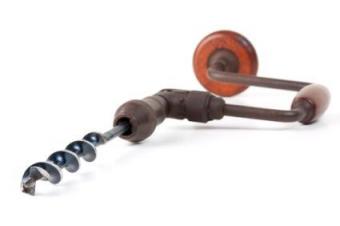 There is something about antique tools and hardware that creates instant nostalgia. Feed your fascination with this old equipment used to create homes and other necessities with the information found on LoveToKnow Antiques.
Useful Information
Antique tools not only have specific guidelines for collecting, they also often have other special considerations. Let the articles in LoveToKnow Antiques be your guide to useful information on the tools and hardware you collect. Learn about different facets of tool collecting such as:
General Information
In addition to specific information, LoveToKnow Antiques also features plenty of general information about specific types of tools. Learn more about different antique tools including:
Stanley Tools: Stanley manufactured numerous types of tools, many of which are collectable. Get information on the brand, and some specific items like planes to know what to collect.
Farm Tools: Tools that had specific purposes often have a rich history. Learn about tools with a purpose, like the different types of farm tools, as well as specific equipment like farm wagons.
Start Collecting
With the right information and guidance, you'll find there's a wealth of different antique tools out there for you to find. Get the information you need to start a varied and storied collection of your own.