Coin Collectors Appraisal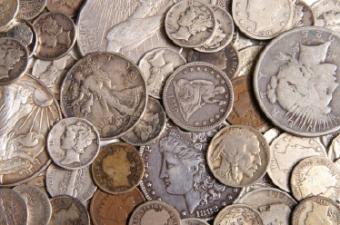 One of the most important aspects of getting an accurate coin collectors appraisal is making certain that the appraiser has a good reputation.
The Importance of Being An Educated Coin Collector
Many times people are not even slightly aware of the value of the coins they have in their coin collection. Perhaps the collection was given to them by a relative or they inherited it as part of an estate settlement. They may have even saved all the coins themselves over the course of many years. Regardless of how the coin collection came to be, becoming an educated coin collector is the first step in having your coins appraised.
By having some knowledge of your rare coins, you will protect yourself from unscrupulous coin dealers. These types of dealers have been known to offer appraisals that undervalue the coins and then they offer to buy them for an amount far below their wholesale value. Methods that they use include:
Showing a disinterest in a valuable coin and allowing the owner to think it is worthless
Grading the coin below its actual grade level which is called downgrading
Listing a valuable coin for less than its actual value
Offering to buy an entire coin collection for a price far below its wholesale value
Finding a Reputable Coin Appraiser
There are many ways to locate an honest and trustworthy coin appraiser. One excellent method is to call your insurance company and ask if they use, or know of, any reputable coin appraisers. If they do not know of any, call other insurance companies in your area.
Another way to find an ethical coin appraiser is to locate one that is a member of the Numismatists Guild, known as PNG. To be a member of PNG coin dealers must adhere to strict standards including:
A minimum of five years experience in the numismatic field
Have numismatic assets over $175,000
Agree to binding arbitration to settle disputes
Be elected to be a PNG member
Remain honest and ethical through all aspects of his or her business
If there are no PNG members in your area, find a coin dealer or appraiser that is experienced and held in high regard by his peers and the community. The appraiser should follow high ethical standards.
There are also other associations as well as certification and authentication services that reputable coin appraisers and dealers may belong to including:
ANA - The American Numismatic Association
ANACS - The oldest coin grading and certification service in America established in 1972
CCCS - Canadian grading service
ICG - Independent coin grading
Locating Coin Collectors Appraisal Services Online
When using an online coin appraisal service it is essential to use caution when choosing an appraiser.
Find out as much as you can about the appraiser by using sites such as Ripoff Report.
Check with the Better Business Bureau online.
Do an online search to find any feedback regarding the appraisal service.
Check for membership in any of the numismatic associations.
If the appraiser is an eBay seller, check the eBay feedback section.
Carefully read the appraiser's website for terms regarding his or her services.
Important Resources for Coin Collectors
The following links are excellent resources for coin collectors.
Final Thoughts
Coin collectors appraisal services are an invaluable resource to coin collectors. However, care must be taken in choosing an honest and ethical appraiser.