How Much Are My Collectibles Worth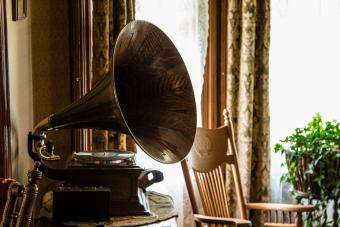 Have you ever looked around your room full of collectibles and asked yourself how much are my collectibles worth? If you have you certainly are not alone. Novice collectors as well as those that are more experienced often wonder what the actual monetary value of their collections amounts to.
The Different Values of Collectibles
If you are involved in the world of antiques and collectibles, you may be aware that there are several different kinds of monetary value associated with each piece. Before determining the worth of your collectibles you must decide which type of value is needed.
The retail value is the price the item sells for in a collectible or antique shop.
The wholesale value is the price that the dealer usually pays for the piece. This price is generally 33-50 percent less than the retail value.
The fair market value is the selling price of the item that is agreed upon by both the seller and the buyer. Neither party must be under any pressure to make the sale and both parties must be made aware of all information that is relevant to the item.
Generally, the insurance value is the highest monetary value given to an antique or collectible. This is the cost of replacing the item if it were destroyed or stolen.
The tax or estate value of an item is determined by averaging the auction prices paid for a piece that is exactly the same or very similar to the piece.
The auction value is known as the open market price. This is the price the item would sell for when neither the seller or buyer is in a position of forced sale.
In addition to the different kinds of value, or worth, many collectors know of these additional monetary values.
The price the owner of the collectible thinks it is worth.
The price the buyer wants to pay for the item.
The price that is listed in a current Price Guide.
The actual price the item sells for regardless of whether it sells at an auction, is sold to a private buyer or is sold to a dealer.
Criteria Used to Determine the Value of Collectibles
There are several other factors used to determine the monetary worth of a collectible.
The law of supply and demand plays an important role in determining the value of a collectible. As collecting trends change, the demand for an item also changes. It can become more in demand forcing prices upward or in less demand which causes prices to drop.
Condition
Provenance
Rarity
Aesthetic appeal
Answering the Question How Much are my Collectibles Worth?
When trying to determine the monetary worth of your collectibles, it is very important to use a source that gives values that are current. If the source is not up-to-date, the values given will not reflect the current value of your collectible. There are many different methods collectors use to find the value of their collectibles including:
Auction selling prices
Online price guides
Written price guides
Appraisal services on and off line
Local antique and collectible dealers
Auction Selling Prices
Doing a search of your collectibles on online auction websites such as eBay will give you a fairly accurate idea of whether or not your pieces are in demand. When searching auctions always make sure to check the completed auction listings.
Online Price Guides
There are also many websites that provide online price guides. One of the most popular is Kovels with more than 600,000 current prices listed for antiques and collectibles. Other excellent online resources include:
Beckett provides price guides for trading cards and other sports related collectibles.
Downtown provides prices for back issues of collectible magazines.
Collect provides current pricing for comic books, records, militaria and much more.
Written Price Guides
Price guides for collectibles are available in books that usually focus on a specific type of collectible. Most are published yearly to keep current with market trends. Price guides can cover general collectibles such as Terry and Ralph Kovels Antique and Collectibles Price Guide or only cover a specific type of collectible. Several examples of collectible price guides include:
Appraisal Services
Appraisal services for collectibles are available both off and online. Generally there is a fee to have an item appraised. An excellent online appraisal service is Worthpoint.
Local Antique and Collectible Dealers
Although most antique and collectible dealers are not able to give you a formal appraisal since they are not certified appraisers, many will give you their professional opinion as to the collectible's value or will help you locate someone in the area who is a certified appraiser.
The next time you ask yourself how much are my collectibles worth?, you will know how to find the answer.