Identifying Types of Antique Hatpins
Reviewed by Antique Collector
Kate Miller-Wilson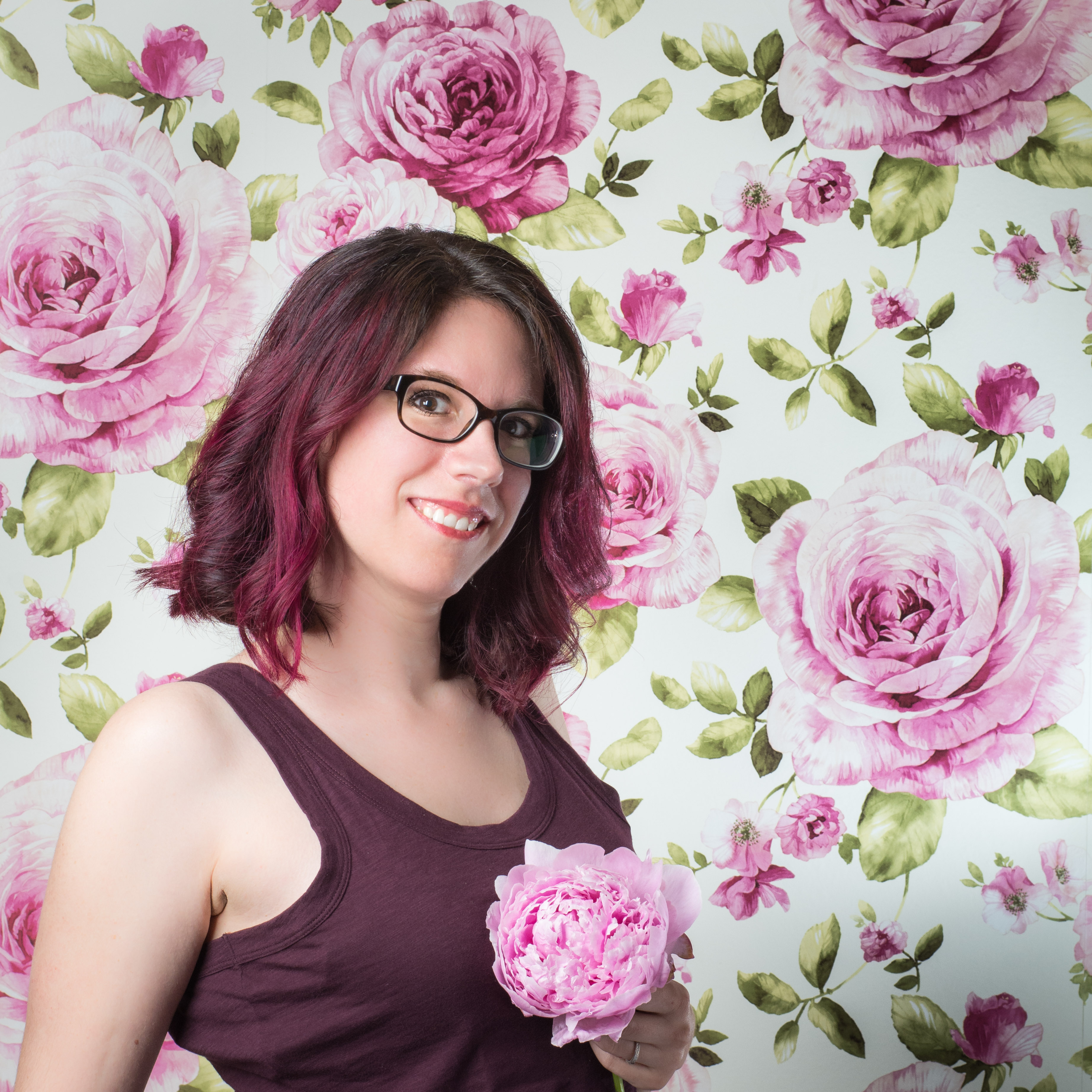 Kate Miller-Wilson
An avid antiques collector herself, Kate has written about antiques for many years. She has also managed an online antiques community.
Read More
A Brief History of Hatpins
The history of hatpin use dates back as far as the 1400s, but they were most popular from about the 1880s to the 1920s.
Early Hatpins
Hatpins in the early 1800s were handmade by families in the trade. By 1820, France was the prime place to import hatpins from. In 1820, the British Parliament passed an act making it so people could only buy imported hatpins on January 1st and 2nd each year. These manufacturing and purchasing restrictions made hatpins rare.
Mainstream Hatpin Manufacturing
In 1832, the pin making machine was invented in the United States. Countries like England and France created their own machines soon after. In the late 1800s and early 1900s, women wishing to do away with the traditional bonnets held on by ribbons began needing hatpins to keep their hats on. In England, the Charles Horner jewelry company became a leader in mass producing hatpins to meet demands. Leading hatpin manufacturers in the U.S. in the early 1900s include Unger Bros., the William Link Co., the Paye & Baker Mfg. Co. and Tiffany & Co.
Hatpins As Deadly Weapons
While hatpins were widely used to hold hats in place, they evolved to serve another purpose for women: deadly weapons. After instances of women staving off attackers with hatpins and even men dying after being stabbed with 12-inch hatpins, these little decorative accessories were feared by men. In 1908 and 1909, hatpins started to be viewed by men as potential weapons and laws were enacted to limit their size and use. Many laws limited the size of hatpins to 9 inches.
How to Use Hatpins
To use a hatpin, find a good spot on the hat where the pin won't leave an ugly hole.
Stick the sharp end of the pin through the hat gently while it sits on your head.
Make sure the pin goes underneath a lock of hair. This lock of hair will sit between the pin and your hat.
Types of Antique Hatpins
To identify antique hatpin types, Jodi suggests learning the different styles "helps you get a feel for the variety of hatpins that were made during that era and the materials they were made of."
Working Girl Hatpins
These basic hatpins have either a white or black bead on the end of a pin. Some call them "working girl" hatpins because they were pins used by the everyday woman.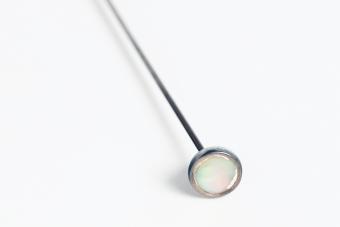 Refined Hatpins
These are the hatpins that were clearly made by skilled jewelers with ornate designs and high end materials. They are made from 14, 16, or 18K gold and were worn by high society women.
Hallmarked Hatpins
Hallmarked hatpins are pretty rare, but they include some type of identifying mark. This mark would tell you who the maker of the hatpin was.
Opera Hatpins
Opera hatpins were specially made to serve more than one purpose. When you removed your opera hatpin, you could open the clasp to find a hook on the end. You could then use this hook to to hang your hat on the end of your chair so your hat wouldn't disturb the view of other opera patrons.
Compact Hatpins
Compact hatpins have a powder puff and mirror inside the head of the pin. This head could open up just like a modern makeup compact would.
Plique-a-Jour Enamel Hatpins
Plique-a-jour literally means "open to light" and is a kind of enamel used to make some hatpins. These are very rare finds, especially intact.
Military Hatpins
During World War I, metal use for jewelry was limited and hats became smaller, so hatpins made during this time became smaller. It was common for women to take the military buttons from their man and have them made into hatpins. These sweet hatpins are known as military hatpins.
Hatpins That Serve As Vanities
This type of hatpin has a straight pin inside it that could be used for sewing or a cloth in it that could be used for perfume. Hatpins that serve as vanities are highly collectible.
Art Nouveau Hatpins
Art Nouveau hatpin designs are associated with nature, femininity, and fertility. These were mostly made of silver and have free-flowing lines.
Arts and Crafts Hatpins
Arts and Crafts style hatpins tend to be more unique, because they rejected the idea of mass production. They are simplistic with hand hammered details with brass and light stones.
Art Deco Hatpins
Before Art Deco was popular in furniture and architecture, you can see it emerge as a design style on things like hatpins. This style came about around 1910, and includes sleek geometrical designs with brighter colors. Iridescent glass hatpins and celluloid glass hatpins are examples of Art Deco styles.
Types of Fake Hatpins
Finding fake hatpins is much easier than finding authentic antique hatpins. Jodi shares "I love to go antiquing, but I do not really expect to find a good hatpin in the 'run-of-the-mill' antique store." Most of what she finds in standard antique shops and even online falls into one of three types of fake hatpins.
Fantasy Hatpins
Jodi refers to fantasy hatpins, or fantasies, as "beads-on-a-stick." She says, "These 'fantasy' hatpins are recently made hatpins of contemporary glass and metal beads. They do not resemble any period hatpin." Common fantasy hatpins include House of Joy hatpins from the Netherlands, Czech glass hatpins, and flapper/Dolly dingle hatpins.
Reproduction Hatpins
Like many other popular antiques, companies in modern times make reproductions of hatpins. These hatpins are made to look like antique hatpins, but are made with newer materials or in bulk batches.
Marriage Hatpins
According to Jodi, a marriage hatpin is "a vintage button or brooch that has been made into a hatpin, with an authentic hatpin stem." The head and the stem may be vintage or antique pieces, but they were not originally a hatpin. A sign of a marriage is a finding that is not typical of the hatpin era joining a real hatpin stem to a period button or brooch. Sometimes you can see two marks on the brooch back where the brooch pin was once attached.
How to Identify an Authentic Antique Hat Pin
The best place to start when identifying authentic antique hatpins is to understand the jewelry styles and construction during the prime hatpin era, which Jodi says is the late Victorian era and the Edwardian era. She warns, "Even after one has become educated and has learned what was typical of hatpin styles and construction during the hatpin era, a suspect hatpin can generate lively discussion and disagreement among veteran collectors."
Tips That Indicate Authenticity
While there are not hard-and-fast ways to tell if a hatpin is a true antique, there are a few key indicators Jodi says you can look for. The more of these indicators you find, the better the chances you have an authentic antique.
Rhinestones were usually prong set or bezel set, they were not glued in.
Rhinestones tended to have high tables (where the top is cut off the stone). Contemporary rhinestones have low tables (cut down lower on the stone).
Examine the "finding," or the piece that joins the hatpin head to the stem. Does it match what was used in the 1800s and 1900s?
Look for the finding to be centered properly in the middle of the back of the hatpin.
If the finding is part of a "bridge", it should be properly centered and in good repair.
Authentic hatpins do not show solder, except for the military buttons made into hatpins during World War I.
Being aware of colors that were typical of that era, such amethyst and amber, versus garish reds, is helpful.
Consider how the hatpin would look when put through a hat. If the hatpin head would not display well in a hat or would be too heavy for the hat, it is probably not an authentic hatpin.
There was no stainless steel during the time antique hatpins were made, so you should not be buying hatpins with stainless steel stems.
Antique hatpins were pushed and used, so it wouldn't be uncommon to find them bent or misshapen.
Antique Hatpin Resources
If you are unable to view authenticated hatpins, there are a few books and groups Jodi recommends that can help you learn to identify the different types.
Used copies of Lillian Baker's book The Collector's Encyclopedia of Hatpins and Hatpin Holders, published by Collector Books in 1976, are available online.
The book Estate Jewelry 1760-1960 by Diana Sanders Cinamon, published by Schiffer in 2009, is a "very good history of jewelry including the different styles, construction, gems, and materials."
Join the American Hatpin Society where you can read their four annual newsletters that include full color pages of member's hatpins and hatpin holders.
Explore Hatpins by Type
As you explore antique hatpins, be aware that every hatpin labeled "antique" or "vintage" by a seller is not necessarily a true antique or vintage piece. If you love the look and history of antique stick hatpins, get to know the types well so you can identify authentic hatpins for your collection.