Vintage Makeup: Unforgettable Beauty Brands
From popular television shows to reprints of iconic pin-up models, you can find vintage makeup around nearly every corner you look. As vintage enthusiasts know, one of the easiest ways to resemble a bygone era is to embrace the makeup styles and products people used in that period. Take a look at a few of these vintage makeup brands for how they shaped the faces of the past, and how they continue to shape faces today.
The First Wave of Makeup Brands
The beauty industry really exploded in the early 20th century. The popularity of Hollywood films and film stars worked in conjunction with the growing rebellious sentiments of the interwar period to create a need for beauty brands to expand their product catalogs. Given that, at its heart, makeup is inherently scientific, chemists around the world began creating their own solutions to everyday problems and launched the first widespread makeup brands.
Max Factor
Max Factor was a makeup artist and engineer who was born in Poland in 1877 and immigrated to the United States in 1904, taking his handcrafted beauty products to the World's Fair that same year. Although his makeup company officially began in 1909, it wasn't until 1914 that it became a household name. Factor had made improvements to the greasepaint used to prime film actors for the screen; Flexile Greasepaint was the first of many innovations that Factor released to awaiting audiences. Quickly, Factor became the makeup artist to the stars and helped the film studios create their star personas, such as when Factor dyed Jean Harlow's dark locks a platinum blonde. Here are a few of the company's other notable innovations, some of which you can still purchase.
The Colour Harmony Principle - This was a system devised in 1918 to coordinate makeup shades to a woman's hair, eye, and skin coloring.
Makeup as a term - The company introduced the word makeup in 1920.
Erace - This was the first concealer sold to average consumers when it was released in 1954.
Mascara Wands - In 1958, Factor was the first to shift mascara application from involving a brush to involving a carefully designed makeup wand.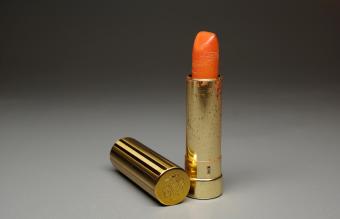 Elizabeth Arden
Elizabeth Arden is another eponymous company created by Elizabeth Arden (born Florence Nightingale Graham) in 1910. She sold her products from the Red Door salon on Fifth Avenue to the socialites, suffragettes, and working women of New York City. A talented saleswoman and innovator, Arden's company is best-known for its striking lipstick shades that have adorned women's lips at profound moments in history. For example, suffragettes donned her famous red lipstick as a statement for female emancipation, and she launched a new lipstick shade during World War II called V for Victory. These are some of her innovations according to the company's website; you can still purchase Elizabeth Arden makeup products and fragrances today.
Makeover - Arden created the idea of the fully transformed 'makeover.'
Travel-Size - Where would everyone be without travel-sized beauty products, which the Elizabeth Arden company first brought to the world?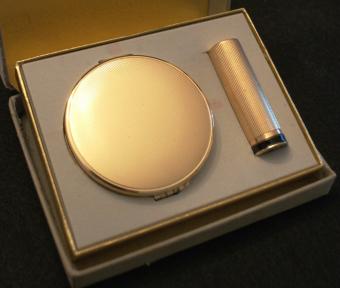 The Maybelline Company
Consumers and industry leaders today consider Maybelline a low-cost cosmetics titan. Chicago chemist Thomas Williams first conceived the company in 1913 after his sister, Maybel, successfully used his products to enhance her features and secure the marriage she was looking for in 1915. Quickly, the Maybelline Company became a global cosmetics giant, and you can see its advertising campaigns in nearly every vintage magazine available. Given its affordable prices, Maybelline has been able to remain a profitable cosmetics company for over a hundred years. Here are two of the company's most popular products over its 100+ years in business.
Maybelline Cake Mascara - This early product came in a tin and was applied with a brush.
Maybelline Great Lash Mascara - This green and pink mascara tube would become one of the most popular mascaras for teenagers and young adults during the mid-century.
Vintage Makeup Brands That Took the '60s and '70s by Storm
By the mid-20th century, makeup was a defining aspect of female expression and cultural performance. Brands that were created during these years sought to define themselves amidst the hundreds of cosmetics companies in existence, which resulted in companies' servicing niche groups and needs.
CoverGirl
Originating from the minds at the historic skincare company, Noxzema, CoverGirl was first launched in the 1960s. The company that created foundations, pressed powders, and blushes used skincare ingredients that had been tested in Noxzema skin creams. These bactericides (chemicals which combat bacteria on the skin) allowed the company to market itself as the first makeup brand in the United States to incorporate skincare into its products. As with Maybelline, CoverGirl has secured its name in the cosmetics world as a lucrative, affordable makeup brand.
Benefit Cosmetics
Midwestern twins, Jean and Jane Ford, moved to San Francisco and started a makeup shop in the city's Mission District in 1976. Just a year into being open, a local exotic dancer asked the twins to create a nipple stain. That night, the twins boiled rose petals and sold this dancer the "rose tint" that would become Benefit Cosmetic's seminal cheek and lip stain, Benetint. The company grew larger over the 20th century, and luxury titan, LVMH, purchased it in 1999. You can still buy Benefit products today, and Benetint currently retails for around $30.
Fashion Fair Cosmetics
Historically, the makeup and beauty industry has been discriminatory towards people of color, and most early makeup brands only made products to suit white skin tones. Eunice Johnson, creator of the Ebony Fashion Fair traveling show, and her husband John H. Johnson, the mind behind Ebony and Jet magazine, banded together to create a cosmetics line suited for their model's skin tones. Fashion Fair Cosmetics was established in 1973 and has spent decades creating the products for black women that other makeup lines have historically failed to provide.
Collecting Vintage Makeup
Depending on the cosmetic itself, makeup products can last anywhere between a few months to up two years. Given this short shelf-life, vintage cosmetics should never be used on the face; however, they do make wonderful collectors' items. Since most of the vintage cosmetic items you'll find for sale are traveling cases, compacts, and mirrors, finding actual vintage makeup itself can be a complicated process. Interestingly, vintage makeup retails for generally about the same price as modern makeup does, but you can find usable alternatives to vintage makeup in vintage-inspired products from companies like Bésame Cosmetics.
Vintage Makeup Brands and Makeup Today
Unsurprisingly, the cosmetics market is a multi-billion dollar industry, and many of the products people wear on their faces today are simply refinements of past innovations made by historic companies like the ones listed above. Thus, when you go to put on your favorite lipstick shade or that new highlighter, think about these vintage makeup brands and how their innovations have helped makeup to be more inclusive, economical, and easy-to-apply.